Every year Doctor's Day is celebrated in the country on 01 July. In fact, this day is dedicated to the well-known doctor of the country and the great leader of Bengal, Dr. Vidhanchandra Rai. He had an amazing talent as a doctor. It was believed that the patient who came to him was always fine. He used to tell the condition and diagnosis of the disease through face and pulse. Doctor Rai was a doctor from Gandhi to Nehru. As he studied medicine, he is able to do only few doctors.
Dr. Rai was also a physician and also a surgeon. He first did MBBS and MD from Kolkata Medical College with good marks and then went to study in London. There he did MD and also got education like MRCP and FRCS, which are rarely available with doctors. He is also called the builder of Bengal. Because during his time many big industries were established in this state as well as big educational institutions were opened.
Chief Minister of Bengal for 14 years
Dr. Vidhan Chandra Rai was born on July 01, 1882, while he died on July 01, 1962, while being the Chief Minister. He was close to Netaji Subhash Chandra Bose and also a good friend of Mahatma Gandhi and Nehru.
Established trust for the education of Subhash's daughter
After the death of Subhash, a trust was formed on his initiative to keep his daughter's education going smoothly and for her expenses. As long as Netaji's daughter Anita continued her education, it was this trust that took care of her expenses.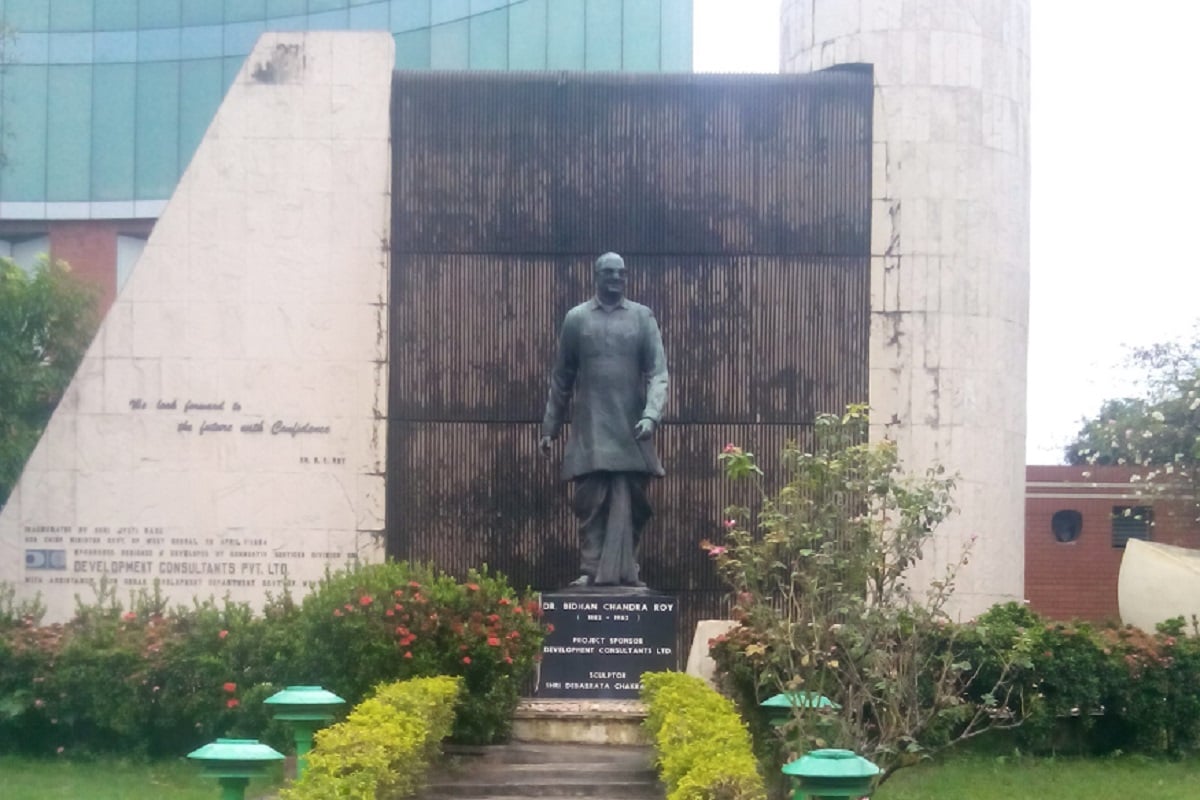 Statue of Dr. Vidhan Chandra Rai in Lake Salt City, Kolkata.
Early life spent in deprivation
Although Dr. Rai used to work in a good position in the British Raj but he never accumulated wealth. He helped the poor with his money, so Dr. Rai's early life was very struggling. He grew only from his cloud and lived and studied in less money. He usually studied by taking books from the college library itself. During his entire studies at Kolkata Medical College, he bought a book for Rs.5 only once.
was amazing to read
He was born in Bankipur, Patna. He passed his matriculation from there. Then studied BA in Presidency College, Kolkata. After this he filled the form for admission in both Indian Institute of Engineering Service and Technology and Kolkata Medical College. He got enrolled in both the places. Then he chose medical studies.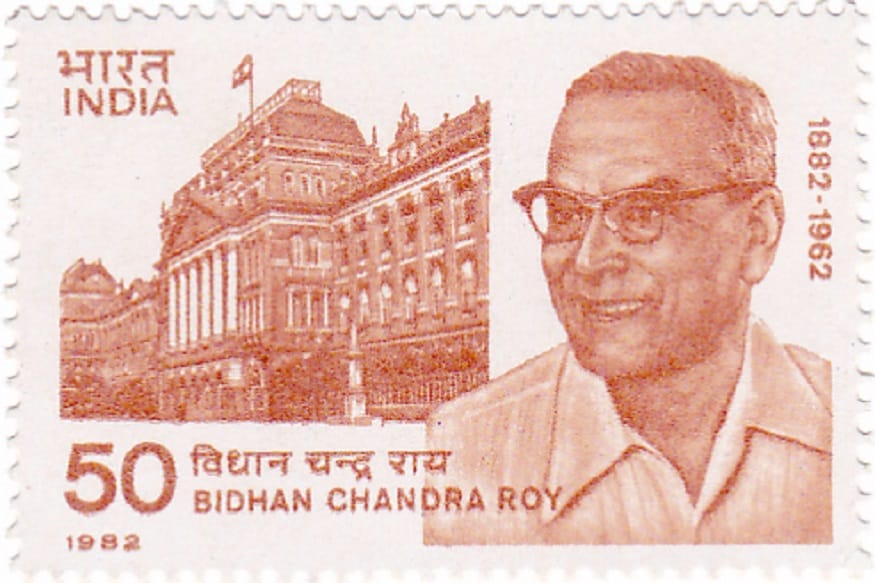 Honoring his achievements and works, the Postal Department of the Government of India also issued a postage stamp on him.
applied 31 times and finally showed after getting admission
With his studies at Kolkata Medical College, he started accumulating money by doing jobs and seeing patients. He went to England with 1200 rupees. Where he applied 31 times to St. Bartholomew's Hospital for admission in the MD examination, but the dean there used to reject his application every time because in those days the revolutionaries of Bengal had soured the British government's teeth. But Rai had also decided that if he does PG then he will do it from here. Later he got admission. He surprised everyone by completing his studies here in two years and a few months.
put health first
After returning home, Dr. Rai opened his own private hospital in Sealdah. Got a government job too. Later joined Congress but he clearly believed that freedom has its place but health is most important. If we are not healthy then how will we fight for freedom.
Used to know the disease by looking at the face and pulse
Dr Rai later also became the Vice Chancellor of Kolkata University. He was counted among the capable doctors of the world. He opened many hospitals in his time. Like the pulse of disease, he also had knowledge of the pulse of the country. He used to see the faces of the people and understand what disease he had. His diagnosis was also told immediately.
Became the second Chief Minister of Bengal
When he jumped into the freedom struggle, then he went on to join the top leaders of Bengal. Went to jail too. After independence, Nehru appointed him as the governor of Uttar Pradesh but he did not accept it, because he wanted to remain in the politics of the state of Bengal. Then he was the Health Minister of Bengal. In 1948, when the then Chief Minister of Bengal Dr. Prafullachandra Ghosh resigned, he was made the Chief Minister.
stay single
Doctor Rai did not marry for the rest of his life. He continued to work with full enthusiasm till the age of 80. His life was full of achievements both as a doctor and as a politician.