Mumbai.
June 30 came as a period for Bollywood and TV industry and the sudden demise of Mandira Bedi's husband and filmmaker Raj Kaushal made everyone sad. He had a sudden heart attack on Wednesday morning and went away forever, leaving family and friends weeping. Mandira Bedi, who became known as 'Shanti' from house to house, felt as if the world was devastated. Leaving two small children, Raj said goodbye to the world at the age of 49. After the death of Raj, Mandira is very broken, at one time it was such that she had turned against her family for Raj.
The love life of Mandira Bedi and Raj Kaushal is very filmy. After the sudden departure of Raj Kaushal from the world, now people are wanting to know the love stories of both of them. Raj was injured on the form and style of 'Shanti'. At the same time, Mandira also used to spend her life on Raj. Both loved each other very much. Mandira's family members were not happy with this relationship. But Mandira did not approve of any other relationship, so she even went against her family members for Raj.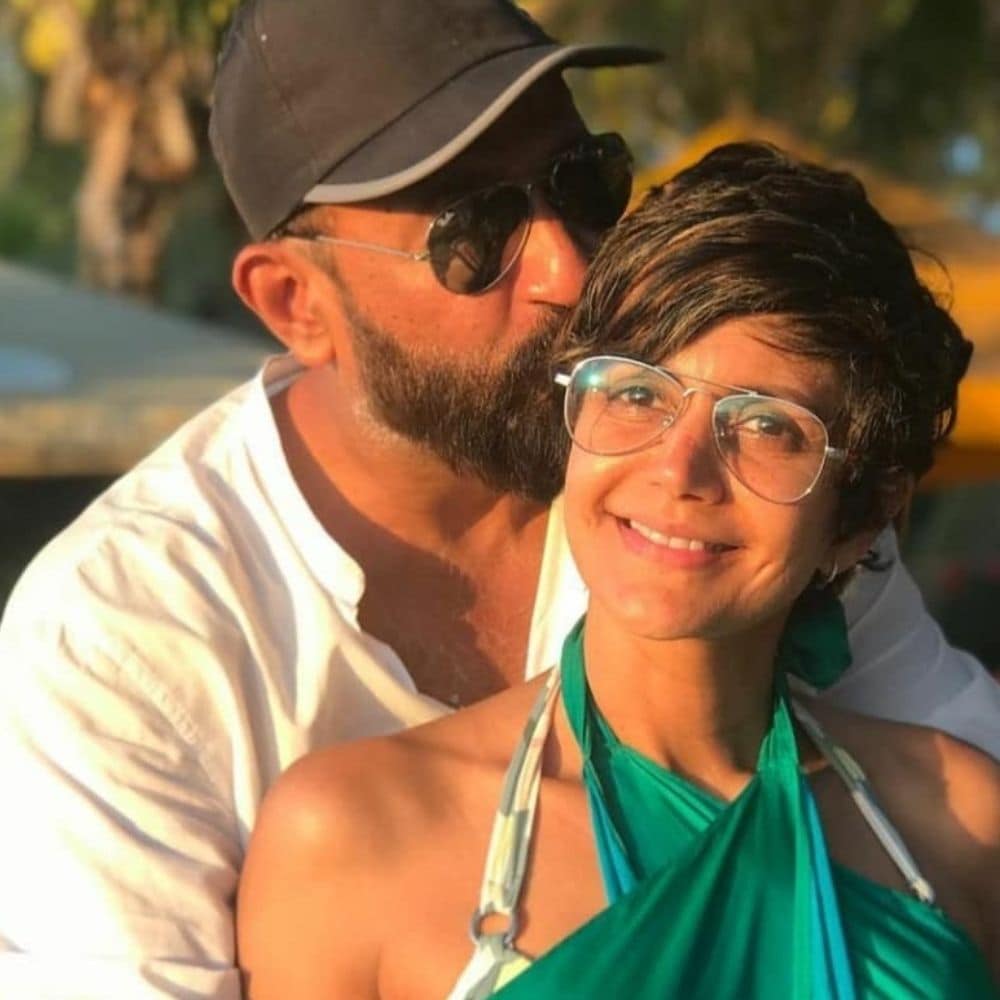 The two met during the audition of a film. Actually, in the year 1996, Mandira went to the house of director Mukul Anand. There, Raj Kaushal was also present. In those days, Raj was working as an assistant to director Mukul Anand. This is where the love story of Raj and Mandira started.
After dating for a few years, Mandira and Raj decided to get married, but Mandira's family was not happy with this marriage. He wanted the marriage not to be with Raj but with someone else. But Mandira did not want to give any place in her heart except Raj, so she turned against the family. Mandira and Raj Kaushal got married on 14 February 1999. Now after the death of his Raj, the pictures are going viral again.
Mandira became a mother for the first time after 12 years of marriage to Raj. In the year 2011, Mandira and Raj became the parents of son Veer. Last year, Mandira and Raj became the parents of a daughter. He adopted daughter Tara from an orphanage. After making Tara a part of her family, Mandira wrote a post on Instagram saying that now her family is complete.
But the family broke up only after about a year after the daughter came home. Two children are with Mandira, but she will always be missed by her husband Raj.