Mumbai:
TV actress Eva Grover married Hyder Ali Khan. Eva has worked in the popular show 'Bade Achhe Lagte Hain'. Everyone knows and recognizes Eva. Haider Ali is the younger son of Bollywood filmmaker-director Tahir Hussain and half-brother of Aamir Khan. Haider made his Bollywood debut with the film 'Dil To Deewana Hai'. When Eva and Haider had married each other after falling in love, they did not think that their marriage would reach a mutual fight and break up.
Eva Grover and Haider Ali Khan also became parents to a daughter after marriage. After some years of marriage, fighting and mutual quarrels increased. The situation reached till the fight. Eva got divorced accusing Haider of domestic violence. According to Eva, she did everything possible to save her marriage. For 10 years, somehow dragged the car of his household, but could not save it. There was a stir in the entertainment industry when Eva revealed about domestic violence.
Eva Grover has worked in TV's famous shows 'Office-Office' and 'My Friend Ganesha'. Eva had told in an interview to the media that 'she thought that Haider would improve after the birth of daughter Nishita, but it did not happen. After making every effort, they finally got fed up and decided to separate after getting divorced. Eva lives with her daughter.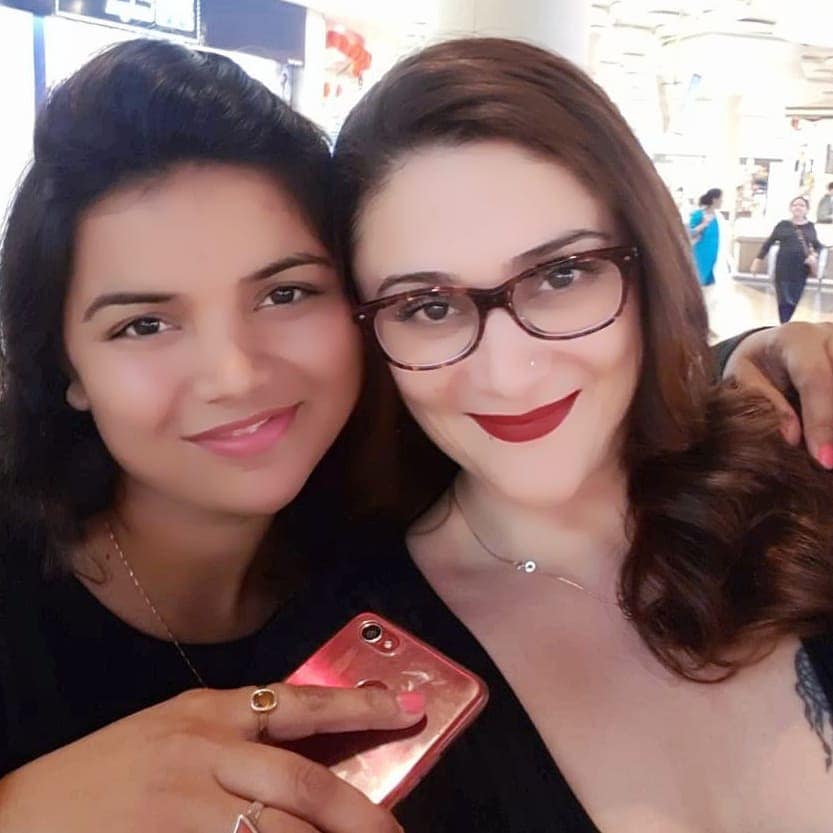 (Photo courtesy: evagrover8 / Instagram)
In an interview given to India Forum, Eva Grover had told that 'divorced Haider in 2008. It was very difficult but wanted to get rid of the day-to-day beatings. I am not happy to get out of this relationship, nobody happens. My mother supported me in this difficult time, because of her I was able to overcome this shock.
When there was criticism for Aamir Khan's controversial statement on the issue of intolerance, Haider Ali Khan came in his support. Even at that time, Aamir's half-brother was in the headlines.