New Delhi:
Zohra Sehgal played the role of an old grandmother in Karan Johar's film Kabhi Khushi Kabhie Gham. Most of the new generation might know her in this form, after all she was Bollywood's favorite grandmother. When beautiful faces were preferred in Bollywood, then without being affected by it, Zohra carved a special identity for herself and mesmerized everyone with her personality. Zohra Sehgal once said in an interview, 'A donkey looks beautiful even in moonlit night. You should have seen me when I was young and ugly.' People were convinced of his funny style and liveliness. Let us know about the special stories related to the actress on her death anniversary today.
Zohra Sehgal was born in 1912 in an aristocratic Muslim family in Saharanpur, Uttar Pradesh. He was sent to the Queen Mary College in Lahore to pursue higher education. In 1935, Sehgal joined Uday Shankar's dance troupe in Japan. He was never chosen as a lead dancer because of his different looks, but he imbibed dance very deeply. In an interview, Sehgal had said, 'I never got the lead role, because I was not beautiful, but I struggled there.'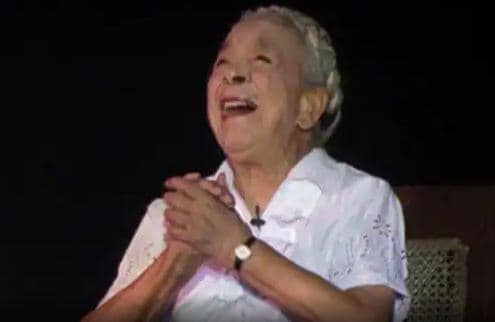 (file photo)
According to media reports, in the book 'Zohra Sehgal: Fatty' written on Zohra, Sehgal's daughter Kiran Sehgal has said, 'Sehgal was jealous of her sister's popularity and charm. Because of this frustration, Zohra Sehgal used to try hard to look attractive and attract attention.
Kiran has written in the book, 'Once we were invited to a reception in Delhi. The evening was very pleasant, meeting a lot of friends whom we had not met for a long time. When we returned home, I said, 'Oh, what a lovely evening!' To which he immediately replied, 'What a lovely evening, no one has paid any attention to me! I just laughed, it was so much fun.'
Also read: From Dilip Kumar to Akshay Kumar, those 29 Bollywood stars whose real name was something else earlier
Apart from dance and theater, Zohra was successful in making her mark in films. She became famous worldwide for her performances in the television series 'Doctor Who' and the film 'The Jewel in the Crown'. He died on 10 July 2014 due to cardiac arrest.