what
Or do you know Asad Bhopali? After hearing this question, you may have to stress your mind for the answer. But if it is said that 'when he remembers, he remembers a lot', 'laughing noorani face', 'we will be separated from you, we will die with tears', 'the heart will find the tune of a lost instrument, make me age after me' Who is the author of the songs 'Dhundgega', 'Dil Ki Baatein Dil Hi Jaane', 'Ena Meena Deeka Dai Dum Nika', 'Dil Deewana Bin Sajna Ke Mane Na' and 'Kabutar Ja Ja Jaa', then the answer to every question will be the same. – Asad Bhopali.
Asad Bhopali himself has said in his introduction that he was a lyricist in the film Jubaan and a poet in Urdu language. Whose work was more recognized by his name, the birth anniversary of such Maqbool poet Asad Bhopali is on 10th July. Asad Bhopali, who wrote songs in films ranging from Dadamuni Ashok Kumar to superstar Salman Khan, was born on 10 July 1921 in Bhopal. Munshi Ahmed Khan was the first child of Asad Bhopali's birth name was Asadullah Khan. Due to his interest in poetry, his name was Asad Bhopali.
Interesting story behind Asad becoming a lyricist
There is also an interesting incident behind Asad Bhopali becoming famous for his poetry at the time of independence. Famous filmmaker Arzoo Lakhnavi was writing the lyrics of the film 'Duniya' by the famous filmmaker Fazli Brothers. After writing two songs, he went to Pakistan. The Fazli Brothers and director SF Hasnain wanted a new lyricist for this film. His search was completed in Bhopal. Asad Bhopali read his Kalam in the presence of Fazli Brothers and director Hasnain at the Mushaira held at Bhopal Talkies here on May 5, 1949.
Fazli brothers signed Asad Bhopali as a lyricist for their film 'Duniya', a day after Mushaira. He reached Bombay (Mumbai) in 1949 at the age of 28. As per available information, he previously wrote two songs for the film "Duniya", which were recorded in the voices of Mohammed Rafi (Ron Hai To Chupke Chupke Ro) and Suraiya (Armaan Loote Dil Tut Gaya). In the film world, he got real recognition and fame from director BR Chopra's film 'Afsana'. All the songs of the film became popular.
Asad Bhopali could not find work in films with top heroes and composers due to many big and successful lyricists of his contemporaries. 13 years after arriving in Mumbai, he got a chance to write songs for the debut film of composer Laxmikant-Pyarelal. When the film 'Parasmani' was released in 1963, the songs written by Asad Bhopali contributed a lot to its success. Especially 'Laughs Hua Noorani Chehra…' and 'Woh Jab Yaad Aaye Aaye, Bahu Yaad Aaye…' are still remembered. Due to these songs, Asad Bhopali again came into the limelight.
The story behind the smiling Noorani face..There is also an interesting story of writing the song 'Laughing Noorani Chehra…' from 'Parasmani'. In a discussion broadcast on All India Radio, Asad Bhopali himself had told that he had seen an elderly white beard and Noorani face on the way. If something went ahead, a cheerful beauties were also seen. When the poet saw both the faces together, this song was made.
Laughing Noorani face,
black swirls golden in color,
Teri Jawaani Tauba Re Tauba Re
Dilruba Dilruba Dilruba Dilruba
First your eyes robbed me from afar
Then it is with pride to see this sitm of the body.
oh crazy o crazy
what do you know, yes what do you know
What are the problems of the heart?
Even after so many successful songs, only small budget films came in Asad Bhopali's part. One of the reasons for getting less work was Asad Bhopali's self-respect. He did not spread his hand in search of work. He kept doing all kinds of work for the livelihood of his family. Whether the film was small or with newcomers, Asad Bhopali continued to work sincerely as a lyricist. However, the struggle for livelihood continued with him step by step.
Eminent actress Tabassum mentions in her program that Asad Bhopali, while narrating his situation, often used to say that the thing that played with him throughout his life was Gurbat i.e. poverty.
He got recognition from the songs of lyricist Asad
Lyricist Asad Bhopali, who gave a hit song in the debut film of composer duo Laxmikant Pyarelal, also wrote songs in today's superstar Salman Khan's debut film as a star. The songs of Salman Khan's debut film Maine Pyar Kiya were super-duper hits. He also received the Filmfare Award for Best Lyricist for the song 'Kabutar Ja Ja Jaa…' from this film. After a long innings of four decades in films, when once again success came, Asad Bhopali was not in a position to celebrate it.
Asad Bhopali passed away on June 9, 1990, the year the film 'Maine Pyaar Kiya' was released. His fans will always regret that at the end of his life, he got the award and could not go to collect it. On one hand, while Asad Bhopali wrote very popular songs in films, he became more famous as a poet with nazms. His words touch the readers. like :
Tell me this much before you get upset,
What to do that you cannot be angry with you.
If you are away then the season of love will not come,
The season of spring does not come now.
When the fragrance of your feet came to you,
We shikwa-e-separation, forgetting the fear.
You don't recognize 'Assad'.
Every person in the city would know him.
When it was a little night and Mah O Anjum came,
Twelve heart felt that you have come.
Asad Bhopali said in his All India Radio program:
Guncha au gul swear, moon stars swear,
You are dearer than the springs, swear by the springs.
What more can a poet say to you?
True, what better can a poet who gives us such a wonderful song give? Writing so effective that we forget the name of the creator and just enjoy the compositions. Today, even though less people know the character of Asad Bhopali, every fan of the world of songs listens to the songs written by him and praises him with awe. After all, Asad Bhopali has written –
You do not recognize 'Assad', it is surprising that every person in the city would know him.
(Disclaimer: These are the personal views of the author. The author himself is responsible for the correctness / accuracy of any information given in the article. News18Hindi is not responsible in any way for this)
about blogger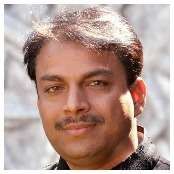 Pankaj Shukla
journalist, writer
(Active in media for more than two decades. Continuing to write on contemporary topics, especially health, arts etc.)
read more