Irfan Khan has passed the world for more than a year, but his memories are still in people's mind. Irfan did not believe in any one religion, so he did not put his surname in front of his name. The son has now followed in the footsteps of the father. We are not saying this just like that, Irfan's son Babil Khan himself has told that he does not believe in any one religion. The image of his father is reflected not only in Babil's career but also in real life and his values. Recently, when a user asked a question about his religion, Babil's answer won the hearts of the people.
Babil Khan often shares old memories related to his father Irrfan Khan on social media. Along with this, they also give a lot of answers to people's comments and questions. Recently, he shared a screenshot on his Instagram story, in which a user asked him about religion, Babil gave such an answer that people are now seeing the image of Irrfan Khan in him.
Actually, Babil shared a screenshot on the story of his Instagram account, in which a user asked him, 'Brother are you a Muslim?' In response, Babil said, 'No, I do not belong to any religion. I am Babil.'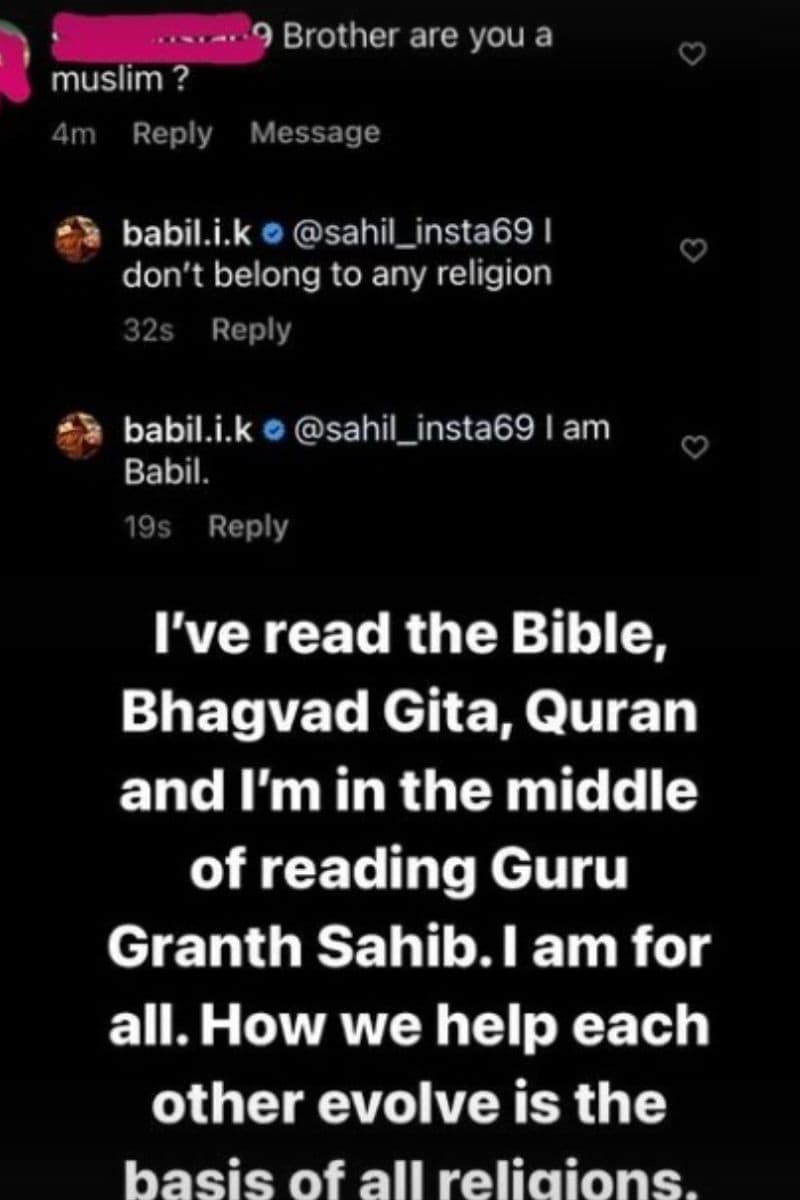 Sharing the screenshot, he wrote, 'I have read the Bible, Bhagavad Gita and Quran. Right now I am reading Guru Granth Sahib and follow all religions. How can we help each other and help each other move forward? This is the basis of all religions.
Let us tell you that Babil will soon be seen in the film Kaala. Through this film, he is stepping into the acting world. The film is being produced by Anushka Sharma's production house. Trupti Dimri is in the lead role along with Babil in the film.