Mumbai:
Recently there were reports that the building where Sunil Shetty and her family live in South Mumbai has been sealed by BMC. The reason behind the sealing of the building (Suniel Shetty's Building Seal) was attributed to the delta variant of the corona virus. Now Sunil Shetty has also reacted to these reports. The actor has said that the entire building is sealed and the case of Delta variant found in the building is wrong. The actor has made a tweet in this regard, in which he told that the Delta variant has not been found in his building.
Suniel Shetty wrote in his tweet- 'Wow! It has to be said that Fake News spreads faster than any virus. People, please don't spread panic. There is no 'delta variant' in my building society. Only one COVID+ case has been found and the patient is admitted in Breach Candy Hospital. The rest are negative and are in self-isolation.
In another tweet, Sunil Shetty writes- 'My building is safe and family is also completely fine. Notice has been given to one wing, but the entire building has not been sealed. Wrong report given. My mother, my wife Mana, son Ahaan, daughter Athiya and my staff; Also the whole building is fine and thank you for your well wishes. Sorry guys there is no delta variant.'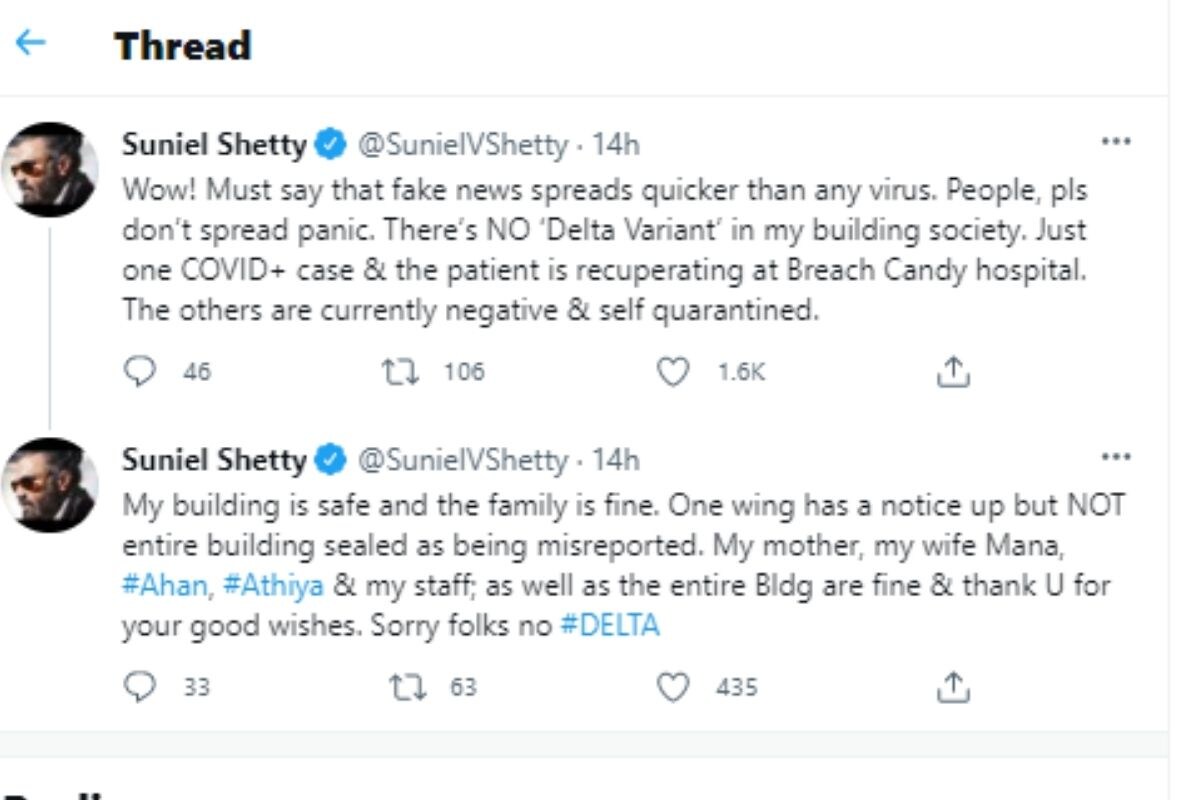 Sunil Shetty tweeted. (Photo Credits: Twitter: @SunielVShetty
)
Let us tell you, recently, BMC Assistant Commissioner Prashant Gaikwad had talked about sealing Sunil Shetty's building. He told that 'Prithvi Apartment' located on Altamount Road in South Mumbai has been sealed. At the same time, he has also clarified that the entire family of the actor is safe. Suniel Shetty's house lives in 'Prithvi Apartment' located on Altamount Road, South Mumbai.