Mumbai:
In Bollywood, the news of fight between actors and actresses is often heard in every round for one reason or the other. Be it Kangana Ranaut and Taapsee Pannu or Salman Khan-Vivek Oberoi. On the same lines, once upon a time, tension was seen between Karisma Kapoor and Raveena Tandon. There was also a lot of discussion about the cold war between the famous actresses of the 90s. According to media reports, both did not even like to see each other's face.
Due to the cold war of Kareena Kapoor and Karisma Kapoor, many times the co-stars and the people on the set also had to suffer. On the sets of Karan Johar's famous show 'Koffee with Karan', choreographer Farah Khan told about the cat fight between these two. When Karan had asked Farah, she told that during the shooting of the film 'Aatish: Feel the Fire', Karisma and Raveena were doing a song with them, in the meantime a fight started between the two. Both were wearing wigs for the shooting of the song, both of them started fighting with the wig, then gradually this situation reached a scuffle'.
(Photo Credits: therealkarismakapoor/Instagram)
According to media reports, Karisma Kapoor and Raveena Tandon worked together in the film 'Andaz Apna Apna'. During the entire shoot, both did not talk to each other. Maintained distance even on the promotion of the film. According to the news, the reason for the quarrel was none other than Ajay Devgan.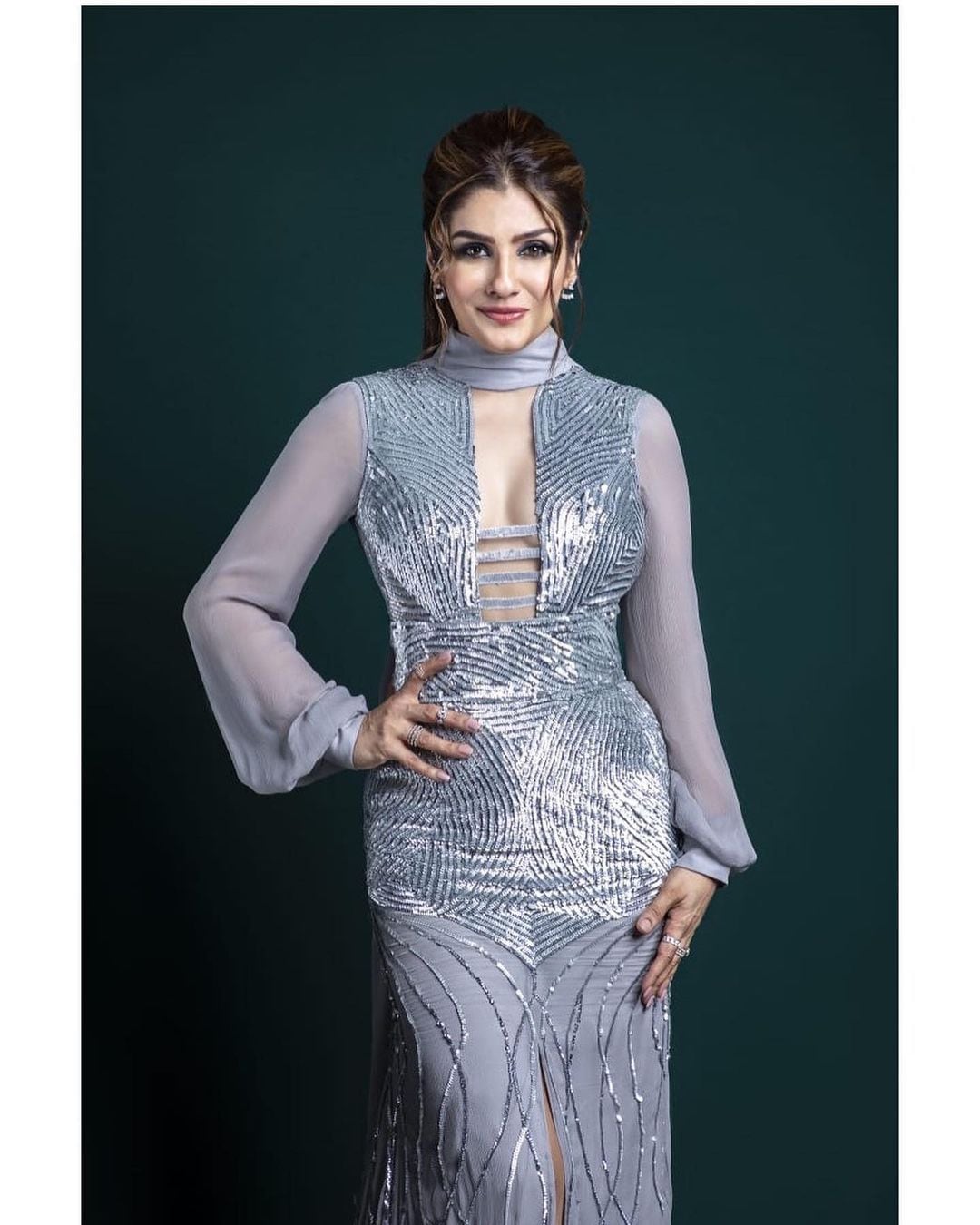 (Photo Credits:officialraveenatandon/Instagram)
Also read- When Mallika Sherawat had revealed, when she refused for off-screen intimacy with her co-star…
According to media reports, Karisma Kapoor and Ajay Devgan were in a relationship in those days, both wanted to marry each other. Karishma and Ajay's film 'Jigar' was a hit. After this the pair worked together in films like 'Hulchal', 'Gundaraj', 'Sangram'. The discussion of the affair between them was also in full swing. It is said that earlier Ajay Devgan was dating Raveena Tandon. But after the arrival of Karishma, Raveena was left behind.