Mumbai:
Seeing the throwback photo of century megastar Amitabh Bachchan, the fans compared the photo to Sonu Sood. Amitabh has shared the look of his film 'Reshma Aur Shera' on social media. In this black and white photo of Big B, he is seen wearing a Rajasthani turban and a coil in his ears. Seeing this photo with a light mustache and big eyes, the fans remembered Sonu Sood.
Sharing a throwback photo of himself on his Instagram, Amitabh Bachchan wrote in the caption – 'My look test for the film Reshma and Shera in 1969.. I was selected'. On this post of Amitabh, his granddaughter Navya Naveli, Bollywood actors Ranveer Singh and Sonu Sood praised by sharing heart emoji. At the same time, many fans looked like this photo to Sonu Sood.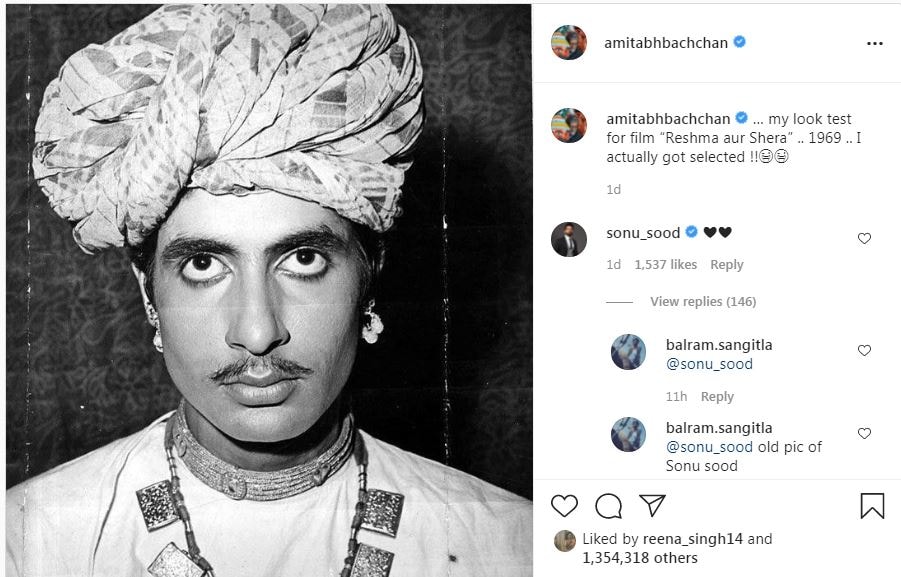 (Photo Credits: amitabhbachchan/Instagram)
One fan wrote – 'Sonu Sood's old pick', the second wrote 'Sonu Sood at first sight' and the third wrote 'Sonu Sood lage ho sir'. Not one or two but many fans described this photo of Amitabh as Sonu Sood.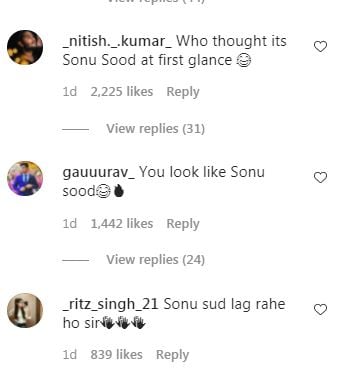 (Photo Credits: amitabhbachchan/Instagram)
Let us tell you that Sunil Dutt, Waheeda Rehman and Vinod Khanna were also in the film 'Reshma Aur Shera' released in 1971. This film was also directed by Sunit Dutt. Music director Jaidev had an important role in making this film a hit. The film also received the National Film Award for Best Music Direction.
Also read-Birthday Special: Gracie Singh could not repeat the success of 20 years ago
Let us tell you that Amitabh Bachchan keeps working continuously. The 13th season of the famous TV show 'Kaun Banega Crorepati' is about to start soon. Amitabh himself gave this information on his social media account. Apart from this, the shooting of the film 'Goodbye' has been completed. Neena Gupta and Rashmika are going to be seen with Mandana in this film.
Read Hindi News online and watch Live TV News18 on Hindi website. Know news related to country and abroad and your state, Bollywood, sports world, business.