Karan Johar is not only famous for his directing skills and Bollywood fashionista, but he is also known for his witty and witty comments on social media. He is very active on social media and remains in the headlines through his pictures and videos. Director-producer Karan Johar's Instagram timeline has always been a favorite. After visiting his account, you will not only see his incredible styles but also see how brilliantly he plays with words.
Karan Johar has recently revealed his dating life. He made it clear who he was going to date. Not only this, he has also told the reason behind dating him. Karan wrote, 'I guess I would only date Instagram! No other partner will allow me to like, block, unfollow and then follow me.
It is clear from his post that he is giving a hint of mingling with someone i.e. open for relationship.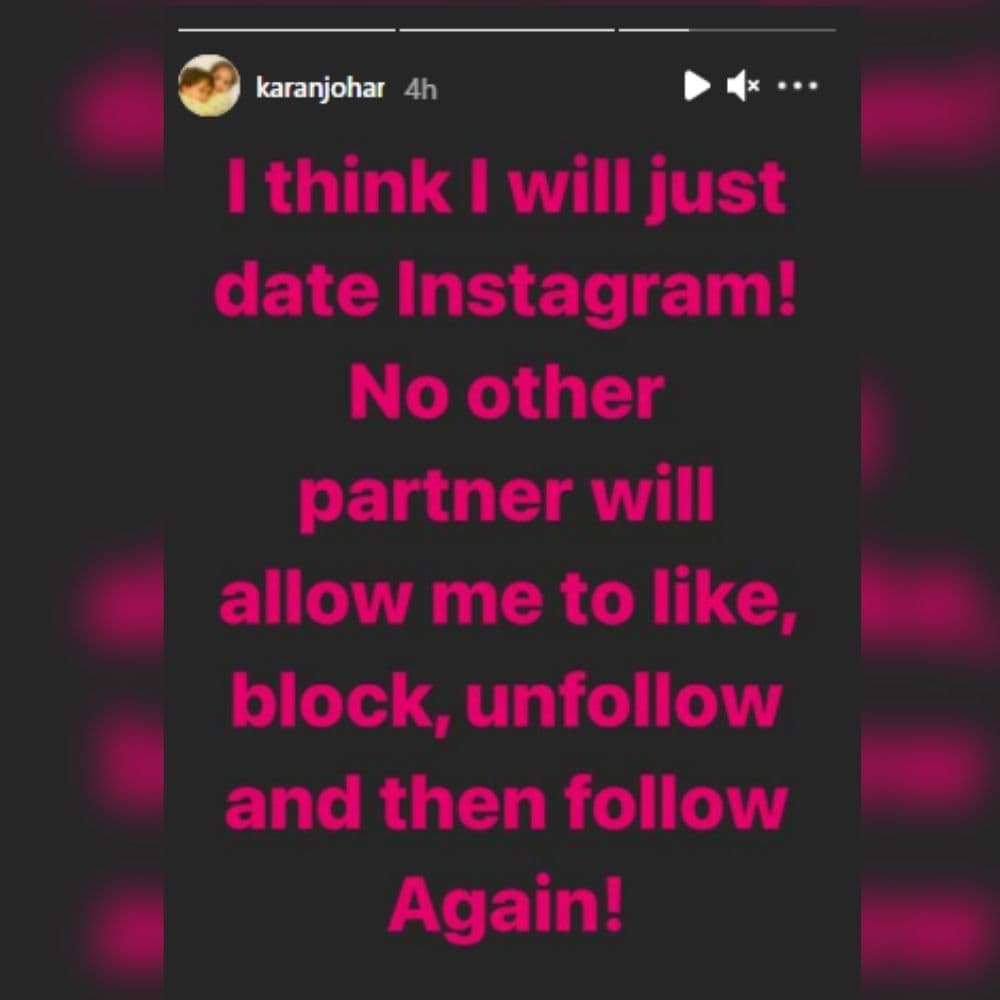 Karan has earlier announced that he is going to make a romantic film with Ranveer Singh and Alia Bhatt. Recently, he shared a picture and told that he has started searching the location for his upcoming film Rocky and Rani's love story. The film was announced by Karan Johar on the birthday of actor Ranveer Singh i.e. June 6 by sharing a video. Dharmendra, Jaya Bachchan and Shabana Azmi will also be in important roles in this film.
There have been talks about Karan's gender but hardly any news has been heard on his love life. However, during the launch of Twinkle Khanna's first book in 2015, Karan had told that he was in love with Twinkle. This is about his school time when Karan was about 12 years old.
Read Hindi News online and watch Live TV News18 on Hindi website. Know news related to country and abroad and your state, Bollywood, sports world, business.