New Delhi.
After the inclusion of Chaurasi Kosi Parikrama Marg in the National Highway by the Ministry of Road Transport, Ayodhya will develop as the biggest religious tourist destination of Uttar Pradesh. The Parikrama Marg will pass through five districts of Uttar Pradesh. Apart from these five districts, this route will prove to be a boon for other nearby districts. 275 km This long route will pass through Faizabad, Ambedkar Nagar, Barabanki, Gonda and Basti districts.
Chaurasi Kosi Parikrama Marg will pass around 107 villages of five districts. This route has been designed keeping in mind the traffic coming during peak hours, so that there is no problem of traffic jam in future. Keeping in view the safety, 8 to 30 meters free space from the middle of the road ie ROW (Right of Way) will be left as per the availability. Its complete design has been prepared by the Ministry of Road Transport. Union Minister for Road Transport and Highways Nitin Gadkari himself has given a tweet to include the project in the highway.
The route will pass through these cities
It will pass through all the cities of the five districts. Cantonment (near NH-27)- Ashram- Mahbubganj (Suryakund) Amora-Kataria Shringi Rishi Gosaiganj-Tarun-Rampur Bhagan Drabganj (Sitakund)-Bikapur Bhagwati Nagar-Revatiganj-Astana Adhyona Chauraha-Sirsir (born) Jaikund-Amarganj-Amganj – Rudali-Rozagaon – Mian Ka Purba – Meraman – Patranga Barenbagh – Kamiyar Aliabad – Niamatganj Bhoriganj – Rajapur – Baba Umri Charsari Subhiran Das Kutti – Narhardas Ki Kutti (Paska) Begumganj – Dikseer – Pakri Bar – Gohanijarahi Charha – Ram Nagar Square (Tulsipur) ) Nababganj-Nabwa-Kalyanpur Hyderabad will pass through Berka-Nadula-Ramgarhchhwani (on NH-28).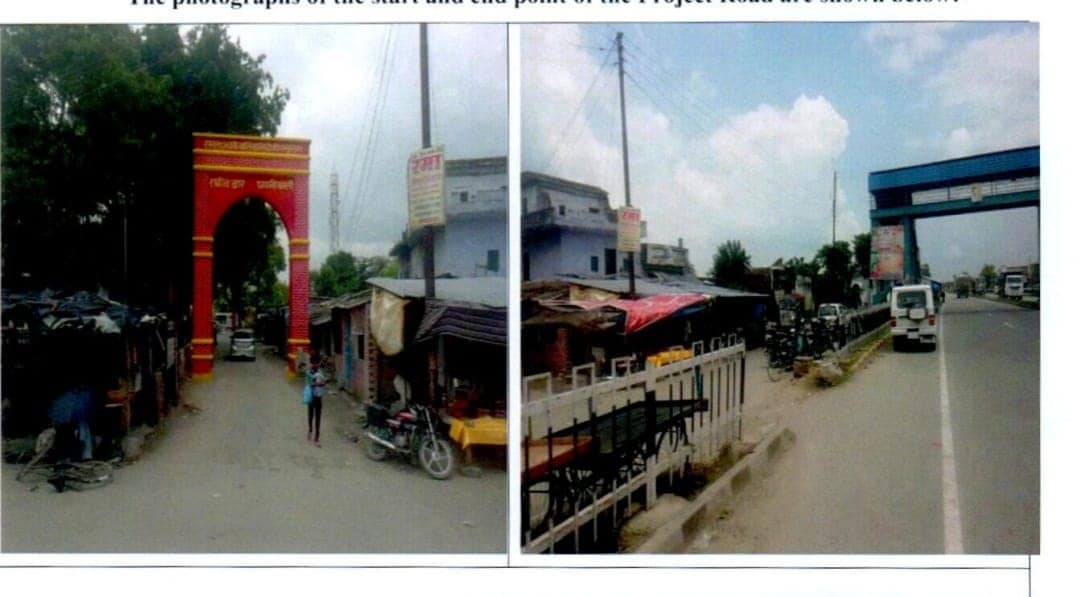 The place of Ayodhya from where the eighty-four Kosi Parkrima road will start and end.
These cities will benefit
Mehboob Ganj Gosaiganj- Inayat Nagar- Miya Ka Purva- Patranga-Aliabad-Niyamat Ganj- Barin Bagh- Murtian Ghat- Devi Ganj-Paska Kinauna Square- Ram Garh Dikir Ram Nagar- Nawab Ganj- Berta Chauraha- Chhawani (NH-27)- Kataria.
24 bridges and 217 culverts will be built
241 small and big bridges and culverts will be built in Chaurasi Kosi Parikrama Marg. In these, 3 major and 21 minor bridges will be constructed. Apart from this, 217 culverts will also be made.
Read Hindi News online and watch Live TV News18 on Hindi website. Know news related to country and abroad and your state, Bollywood, sports world, business.