The team of Mumbai Crime Branch is rapidly investigating how and to what extent the wires of businessman Raj Kundra are connected in the pornography case. The police have found important evidence against Shilpa Shetty's husband, which is strengthening the police's argument. In this case, the police have now found a 'hidden cupboard in Raj Kundra office' from the wall of Raj Kundra's office. There are many files in the hands of the police from this cupboard, through which the police can uncover many secrets in this case.
In fact, in the pornography case, the police once again raided Raj Kundra's Vian and JL Stream office located in Andheri, Mumbai. During this, an 'intelligence cupboard' hidden in the wall has been caught by the police. According to Crime Branch sources, several files have been recovered from the cupboard, which contains important information related to financial exchanges and related to cryptocurrency.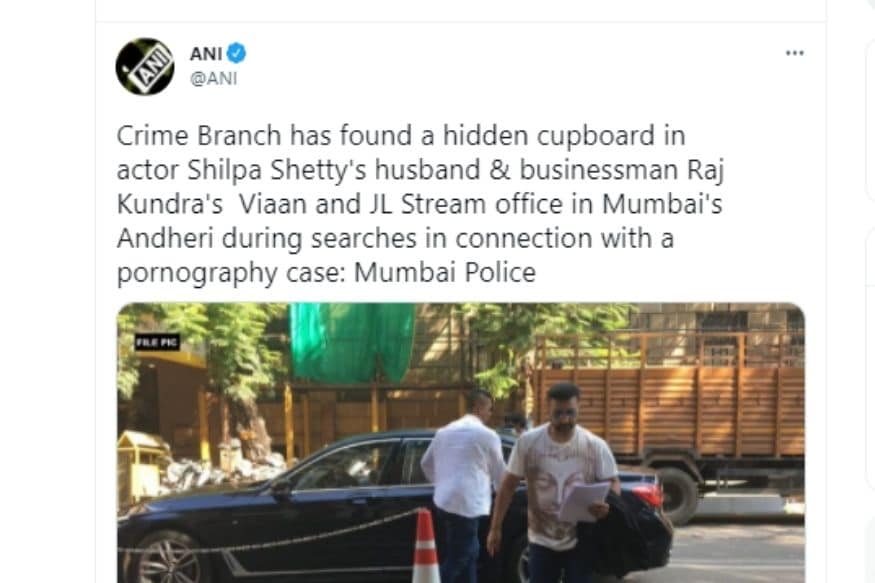 When asked whether it was used for online betting, the source said that it is too early to comment on it as it is still under investigation.
Earlier, investigating officers in the porn production case had told News18 that Raj Kundra was about to sell 121 videos to someone for US$1.2 million. Raj Kundra had created three WhatsApp groups named HS Account, HS Operation and HS Takedown. During the investigation of the content of these groups, the Mumbai Crime Branch also found a chat dealing with US $ 1.2 million.
At the same time, Shilpa Shetty is constantly defending Raj Kundra in this case. In defense of her husband, she said that erotica and porn are different content. His partner and Kundra's brother-in-law Pradeep Bakshi has misused his name. On the question of transferring money to the account, the actress said that she has no idea about this.
Read Hindi News online and watch Live TV News18 on Hindi website. Know news related to country and abroad and your state, Bollywood, sports world, business.