Mumbai. Bollywood actor Sanjay Dutt is celebrating his birthday today (Thursday). He turned 62 years old. The actor's daughter Trishala Dutt, wife Manyata Dutt and sister Priya Dutt have wished him a birthday. Trishala has wished him a unique birthday by sharing several clips on his Instagram story and welcomed Sanjay to America. Trishala has wished Sanjay Dutt a birthday in his clip.
Trishala has written- 'Happy Birthday Sanjay Dutt, welcome to America'. With this message, he has also shared the banner hoisted on the airplane. As soon as the aircraft takes off, the message will spread in the air within a few minutes.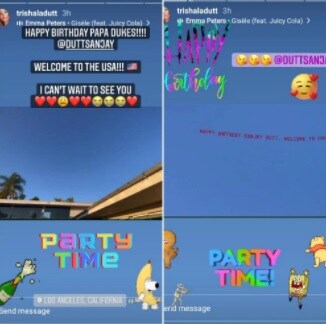 Trishala Dutt's post.
Trishala wrote in the caption, 'Happy Birthday Papa Duke Sanjay Dutt, welcome to USA. I can't wait to see you. He has shared bunch of crying and heart emoji in red color at the end of the message. He has also shared stickers like 'Party Time', 'Happy Birthday' and 'I love you' in the message.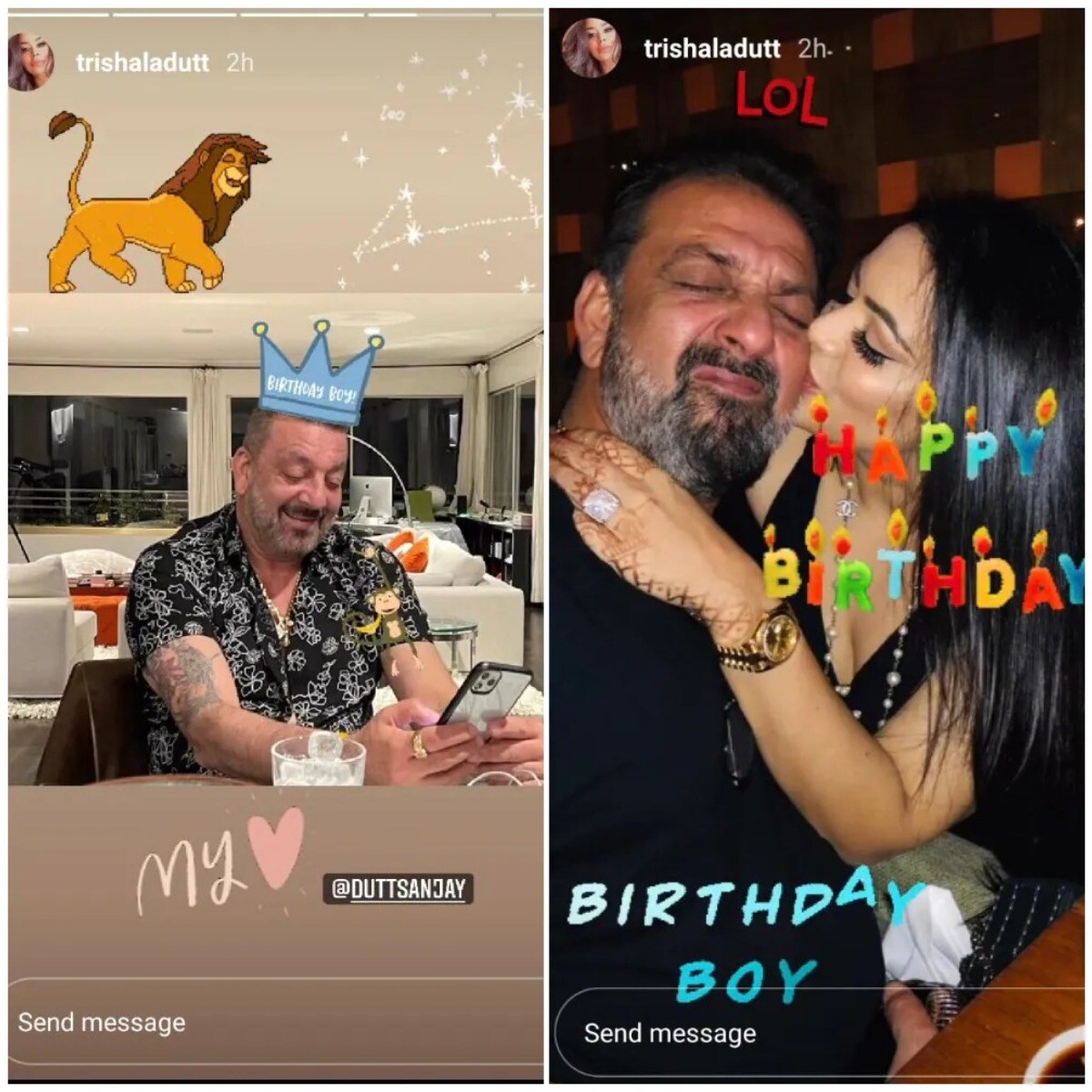 Other photos shared by Trishala Dutt.
Trishala has written the location of the video as Los Angeles. A glimpse of Sanjay running in the house is visible in the video. Trishala has also shared her throwback pictures with her father. In one image the actor is smiling looking at the phone, in the other Trishala is giving him a kiss on the cheek. He has also shared many stickers with the post.
The actor's sister Priya Dutt has shared a collage video on Instagram. In this, along with his parents Sunil Dutt and Nargis, other family members are also seen. The collage contains pictures from his childhood days till he grew up.
Manyata Dutt's post.
Manyata Dutt has also written a note by sharing the image with Sanjay on Instagram. He wrote, 'Wishing you a day of happy moments and a year of happiness…wishing you love, peace, health and success…God always play with your team and in your life.
Bless you to maintain the courage and fighting spirit that you have in your life.'
Read Hindi News online and watch Live TV News18 on Hindi website. Know news related to country and abroad and your state, Bollywood, sports world, business.