Dehradun. After the return of Transport Minister Yashpal Arya to the Congress in the Pushkar Singh Dhami government of Uttarakhand, the party's claim on the Bajpur seat of Udham Singh Nagar gets stronger. There is a large number of Dalit Sikhs in this seat, so Arya's return to the Congress is very important in view of the 2022 assembly elections. Especially when in Punjab in the past, Congress has played the stake of 'Dalit CM' by making Channi the Chief Minister. Apart from this, it is also a big success in itself that Arya, who had joined the BJP four years ago, had been associated with the Congress in a political career spanning almost four decades, who has returned to the party.
The Congress is considering Arya's return as important because in Udham Singh Nagar district, there are a sizeable number of voters of 'Rai Sikhs', who are called the Dalit community of Sikhs. The number of Dalits in the whole of Uttarakhand is about 19 percent. Arya, who joined the Congress with his son and Nainital MLA Sanjeev Arya, categorically said, "Congress is like a holy temple and it is a pleasure to be here."
read this also : Devbhoomi Cyber ​​Hackathon… If you can do hacking-coding then this mega competition of Uttarakhand is for you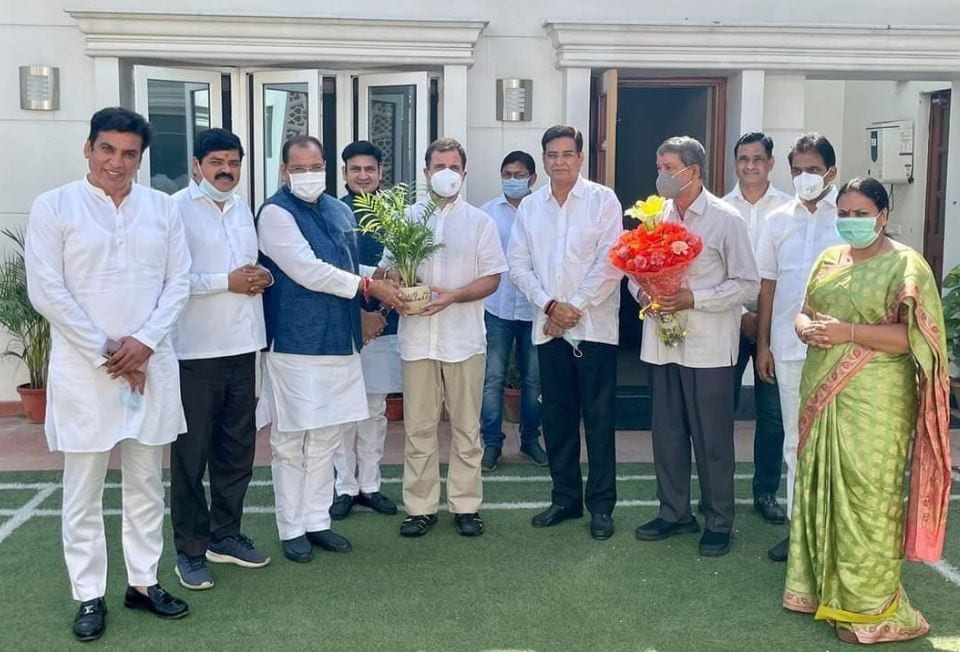 On his return to Congress, Yashpal Arya was welcomed by Rahul Gandhi.
How have the equations changed?
This is about four years ago, when it was time before the 2017 assembly elections, then there was a wave against the ruling Congress party. Many Congress leaders, including Arya, left the party, which ultimately benefited the BJP. In BJP, 82 percent i.e. 57 seats were won with a thumping majority. But, after that the problems instead of ending, started arising from new ends.
read this also : Priyanka Gandhi and Tikait going to Lakhimpur to attend last prayers of farmers, police on alert in UP-Uttarakhand
The status of leaders like Arya, Harak Singh Rawat, Satpal Maharaj, Umesh Sharma in the Congress says that according to them they got 'ignored' in the BJP. Some leaders had to struggle hard to make a place in the new party. Insiders say that the trend of 'free style politics' in the Congress did not go on in the BJP, so it became difficult for them. When discontent increased, CM Dhami had breakfast with Arya on September 25, but the result was that Dhami failed to change Arya's mind.
And what is the Dalit factor?
After Charanjit Singh Channi was made the Chief Minister of Punjab for the first time as a Dalit leader, the Congress used this script as an agenda. In-charge of Congress in Punjab and former Chief Minister of Uttarakhand, Harish Rawat clearly said that he wants to 'see any Dalit leader as CM in Uttarakhand'. It can be believed that the Congress played this trick to check and defeat the BJP on the political chessboard.
Read Hindi News Online Watch More Live TV News18 on Hindi website. Know related to country and abroad and your state, Bollywood, sports world, business News in Hindi.