The circumstances under which India earned independence was a miracle experiment in world history from social, geographical and political point of view. Aiming at the British rule, the call for independence was as clear as it was to bind the princely states of the whole country in a new structure and to tie the people of the country in one thread keeping their aspirations in mind.
This work was done by dedicated leaders like Patel, Nehru, Ambedkar, Syama Prasad Mookerjee. Needless to say that in giving concrete legal shape to this effort, the 'Indian Constitution' which was created by the combination and intensive efforts of Dr. Ambedkar under the chairmanship of Dr. Rajendra Prasad, played a far-reaching and decisive role.
A sovereign country gladly adopted this document as the main basis of governance. In accordance with the provisions made and accepted under the parliamentary system of government, this constitution clearly gives central importance to the values ​​of independence and autonomy. But such values ​​can never be called absolute from the point of view of behavior. If they are considered as absolute then only absolute anarchy will arise.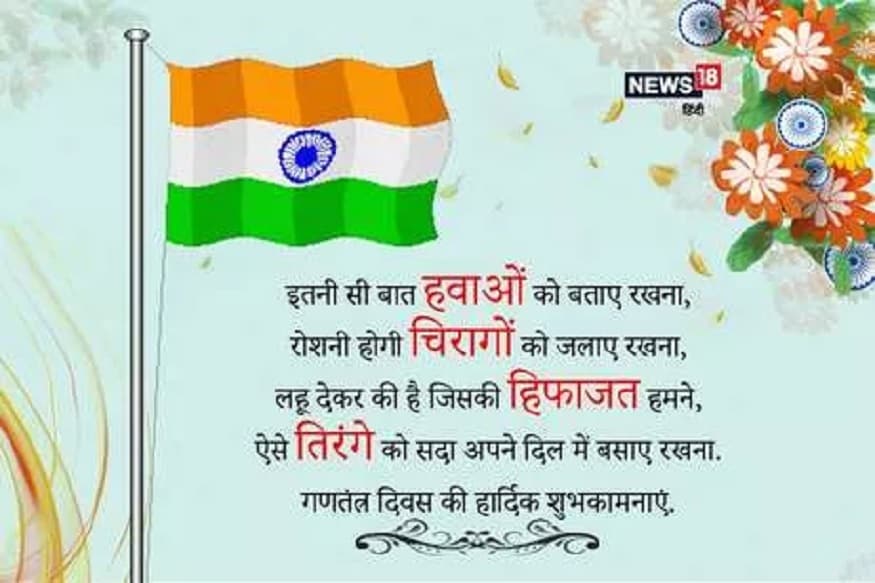 Officially every Indian as a citizen enjoys many facilities, freedoms and opportunities for participation in public life.
Dedicated to the objectives of equality and fraternity and with the spirit of mutual harmony and all-religion-equality, this constitution entitles all citizens of the country to be treated equally without any kind of discrimination. But it is meaningless to talk about rights only because duties also play an important role in running life. Without duty, rights not only remain incomplete but there is no entitlement of the one who demands them.
In fact, we earn the entitlement to get rights for ourselves only with the help of duties. Officially every Indian as a citizen enjoys many facilities, freedoms and opportunities for participation in public life. Today the consciousness of this right-sense is growing very fast.
Unfortunately, many political parties also give air to them. While reading this lesson of authority, the common man also desires to get everything from the country and the government i.e. unlimited greed. On the other hand the sense of duty and the urge to adopt the country and do something for it is decreasing.
Perhaps the perverted form of this situation is growing rapidly in the society today in various forms of corruption, atrocities and adultery. Dramatic situation is present when non-discharging or obstructing the obligation of the citizen is done by saying that the duty of the citizen is being obeyed. At the same time, the country is harmed through nuisance.
This situation is not in the interest of the country and the society. Living irrationally will not be in anyone's interest. Therefore, today there is a need for comprehensive education of the practical side of citizen's duty i.e. citizenship in the country because it is possible to protect the citizen, the country and its constitution only by performing the duties of citizenship.

– Pro. Girishwar Mishra, Educationistundefined
Be the first to read breaking news in English AtZ News English | Today's latest news, live news updates, read the most reliable English news website AtZ News English |
Tags: Opinion polls, Republic day, Republic Day Celebration
FIRST PUBLISHED : January 25, 2020, 11:59 IST