New Delhi.
Prime Minister Narendra Modi suggested some methods to be adopted by cricket players while suggesting some effective measures to the students to get rid of stress in the examination. In the program 'Pariksha Pe Charcha 2020' organized at the Talkatora Stadium in Delhi on Monday, Modi said in response to the questions of the students that the cricketer should swing the bat or throw the ball before starting batting or bowling in the field. perform. Actually this is their way of removing their own stress.
Asking the students to involve themselves for a couple of minutes in exam-related activities like fixing their pen copy etc. before going to the exam, Modi said that by doing so they will be able to get rid of exam-borne stress.
Responding to a question by an Indian student from Tanzania on how to deal with pre-exam stress, he suggested students not to make exams a burden and said that exams should not be a burden in life. He said that if students concentrate themselves on their work in the examination, then they can get rid of unnecessary stress and this reduces their difficulty a lot.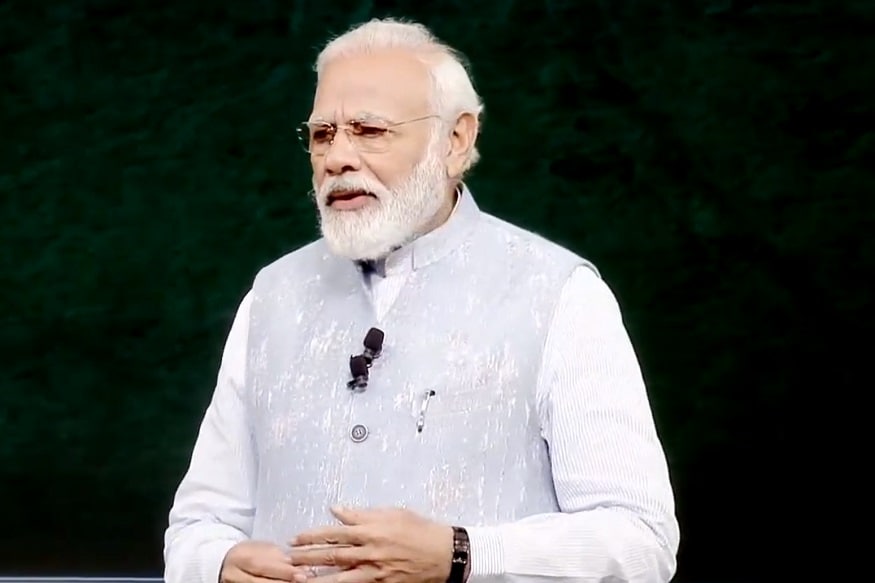 The question was asked by a class 10th student to Prime Minister Modi and to which PM Modi answered.
'Don't let the fear of failure grow in your mind'
Suggesting the students to answer simple questions first in the examination, Modi said that it also boosts their morale and instills confidence in answering difficult questions. He said that the students should not be afraid of the examination at all, especially the fear of failure should not be allowed to grow in their mind.
Modi appreciated the organizers for giving the responsibility of conducting this program to the students. At the end of the programme, in response to a question asked by Punjab student Hardeep about exam stress, he said, "Exam marks are not just life." No one exam is the whole life. This is an important milestone. But that's all, it should not be believed. I would also urge parents not to talk to their children that exams are everything.
Earlier, in response to another question related to the use of time, Modi, referring to the wastage of time on the phone, said, 'Smart phone steals your time, by reducing 10 percent of it, you can share with your mother, father, grandfather, Spend time with grandma. We should avoid that technology should drag us to it. We should have this feeling that I will use technology according to my own will.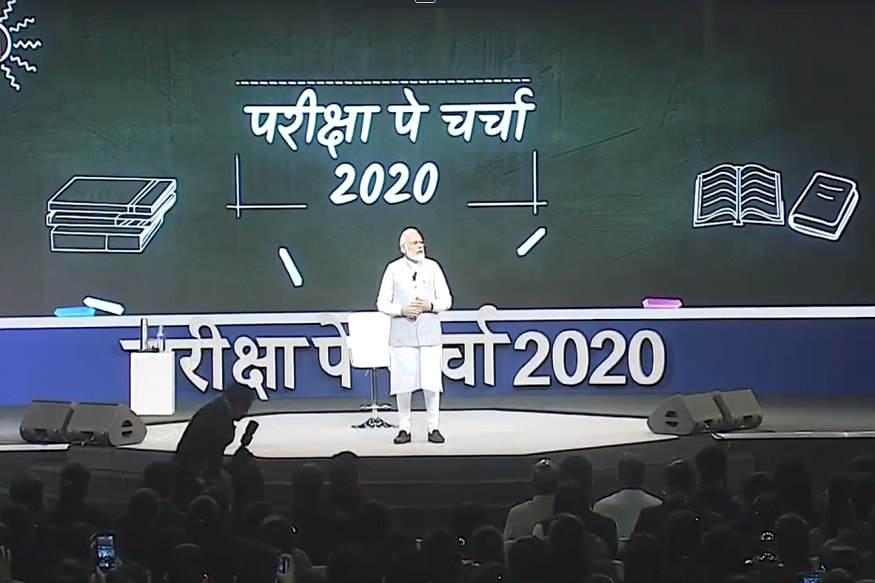 Request to read 'Exam Warrior' in next two to three days
He requested the students to read the book 'Exam Warrior' based on the discussion program on examination in the next two to three days. Modi said that he is not asking him to read this book because he has written it.
The PM said that this book is based on discussions with students like you who participated in this program. Appealing to the students to connect life with their dreams of doing something, Modi said, "If you do this, then you will never have exam pressure and stress. Examination is a stage, examination is not everything. Examination is not the only way to go ahead in life, but there are many other paths as well.
Prime Minister Modi expressed his gratitude to the students, parents, schools and states along with the Ministry of Human Resource Development, who organized it at the end of the program.
Read also: Delhi: BJP has made this strategy, after Modi-Shah, they are in demand for ralliesundefined
Be the first to read breaking news in English AtZ News English | Today's latest news, live news updates, read the most reliable English news website AtZ News English |
Tags: BJP, Narendra modi, university education
FIRST PUBLISHED : January 20, 2020, 10:49 IST